Post by snapperhead51 on Sept 13, 2015 19:01:25 GMT -5
ok looking at your set up ,for me ,, the plants are way to dry , look cooked, actually dehydrated , the mix seems to be not retaining the moisture they need ,and ceph pitcher in intense light need pitchers filled with water at all times.
they need more over head watering and humidity in my opinion . think I said if the get to hot they just stop growing!
Q/ what is the humidity in the grow area and how many times a day do you over head water or mist ?? ,
the mix for me is to lumpy and large grained , in your winter if possible change to a all over finer grain material mix may help ,use a mix for small plants that is not a cause mix ,give the small plants easy access to moisture quicker,and by using fine perlite and fine bark ,fine silica sand that is a PH of 7 (neutral ) will help keep the mix from hardening with good over head watering too , if left free draining
While my comments sound very negative ,the up side is your plants are still alive and can get going when you get the conditions and mix ect some where near right
In the native habit of Cephalotus, there rainfall is quite (over head watering ) high for AU conditions , weather is very mild (temps )and soils are usually open and reasonable light in textures ( fine grade media's) with a lot of very fine sand as there base from the extremely old sand hills ( granite natural sand) , and native vegetation composts usually make it very free draining but able to hold the water ,they like to be where water is constant and usually under ground flowing close to the surface ,hence on slight slopes or natural water soaks, of a natural water drain off locations.
this is a ceph site I know well , you can see the slight natural slope ,there is a small water flow of running water in the middle and the water is close to the surface all over this are , under growth is thick, giving good cover , and large amounts of natural compost , but the roots of all these plant and massed and inter twined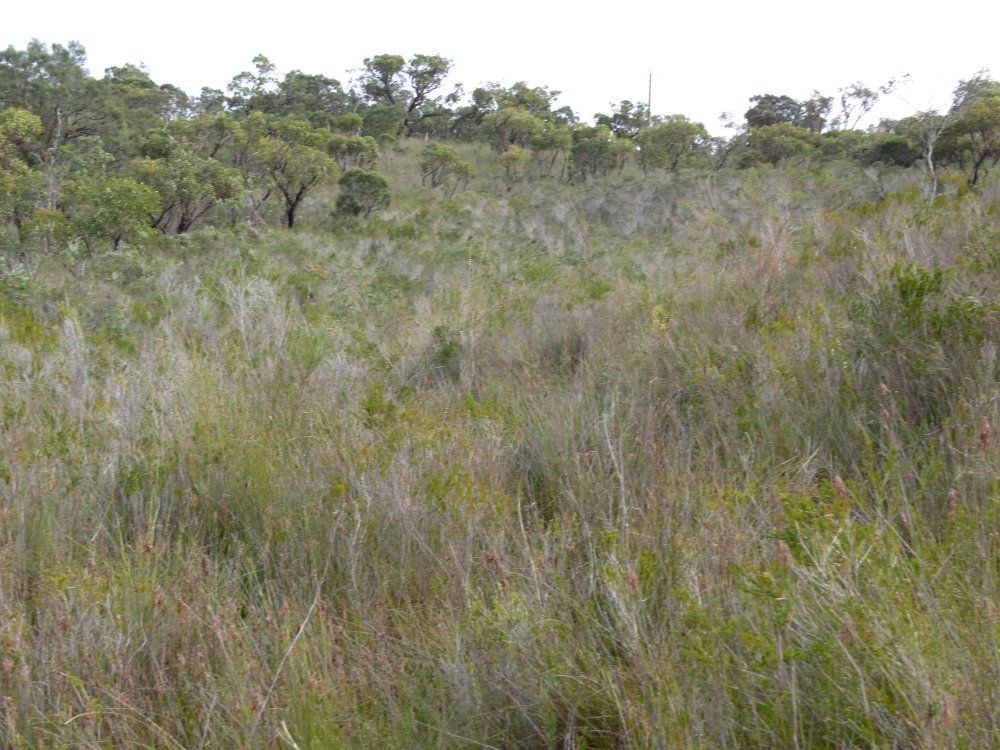 this is a Tub of fine mix I use ,over head water only and free draining all this are from seed and are from 2 to 3 grow seasons old ,the tub holds approx 80 Lt of mix and has a 25cm layer of large baked clay ball at the base with 2 layer of weed mat over them , is to hold minimal amount of water, while it has a open tap at once side so any excess water is drain off and water never get flowed or stagnate . they will start gowning again now its spring time just arrived
hope that mite give u a few idea's or help in some way